OUR VISION
To be a leading advocate for justice and mutual understanding.
OUR MISSION
To enhance the understanding of Islam, encourage dialogue, protect civil liberties, empower American Muslims, and build coalitions that promote justice and mutual understanding.
OUR PRINCIPLES
CAIR is committed to protecting the civil rights of all Americans, regardless of faith.
CAIR supports domestic policies that promote civil rights, diversity and freedom of religion.
CAIR opposes domestic policies that limit civil rights, permit racial, ethnic or religious profiling, infringe on due process, or that prevent Muslims and others from participating fully in American civic life.
CAIR is a natural ally of groups, religious or secular, that advocate justice and human rights in America and around the world.
CAIR supports foreign policies that help create free and equitable trade, encourage human rights and promote representative government based on socio-economic justice.
CAIR believes the active practice of Islam strengthens the social and religious fabric of our nation.
CAIR condemns all acts of violence against civilians by any individual, group or state.
CAIR advocates dialogue between faith communities both in America and worldwide.
CAIR supports equal and complementary rights and responsibilities for men and women.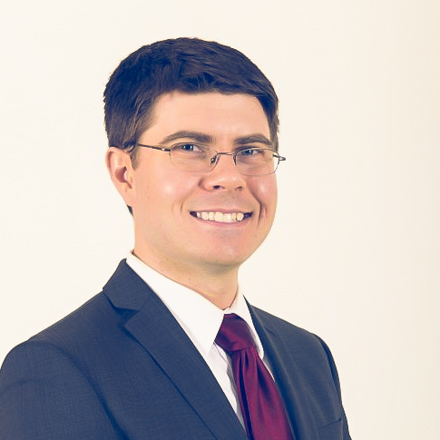 Dr. John Robbins
Founding Executive Director
Dr. John Robbins is the Founding Executive Director of the Massachusetts chapter of the Council on American-Islamic Relations (CAIR), the largest Muslim civil rights organization in the United States. His office has jurisdiction over more than 120,000 Muslims in the Commonwealth. He has made over 100 TV and radio appearances, and his writings have appeared in numerous outlets including Fortune, Time, Muslim Matters, the Hill, the Jewish Journal, the Boston Globe, the Boston Herald, and the Huffington Post. He received his Ph.D. in Literature from Cornell University at the age of 27, and completed postdoctoral fellowships at Tufts University and the University of Pennsylvania. Dr. Robbins sits on the board of directors of Cooperative Metropolitan Ministries, the greater Boston area's oldest interfaith social justice network.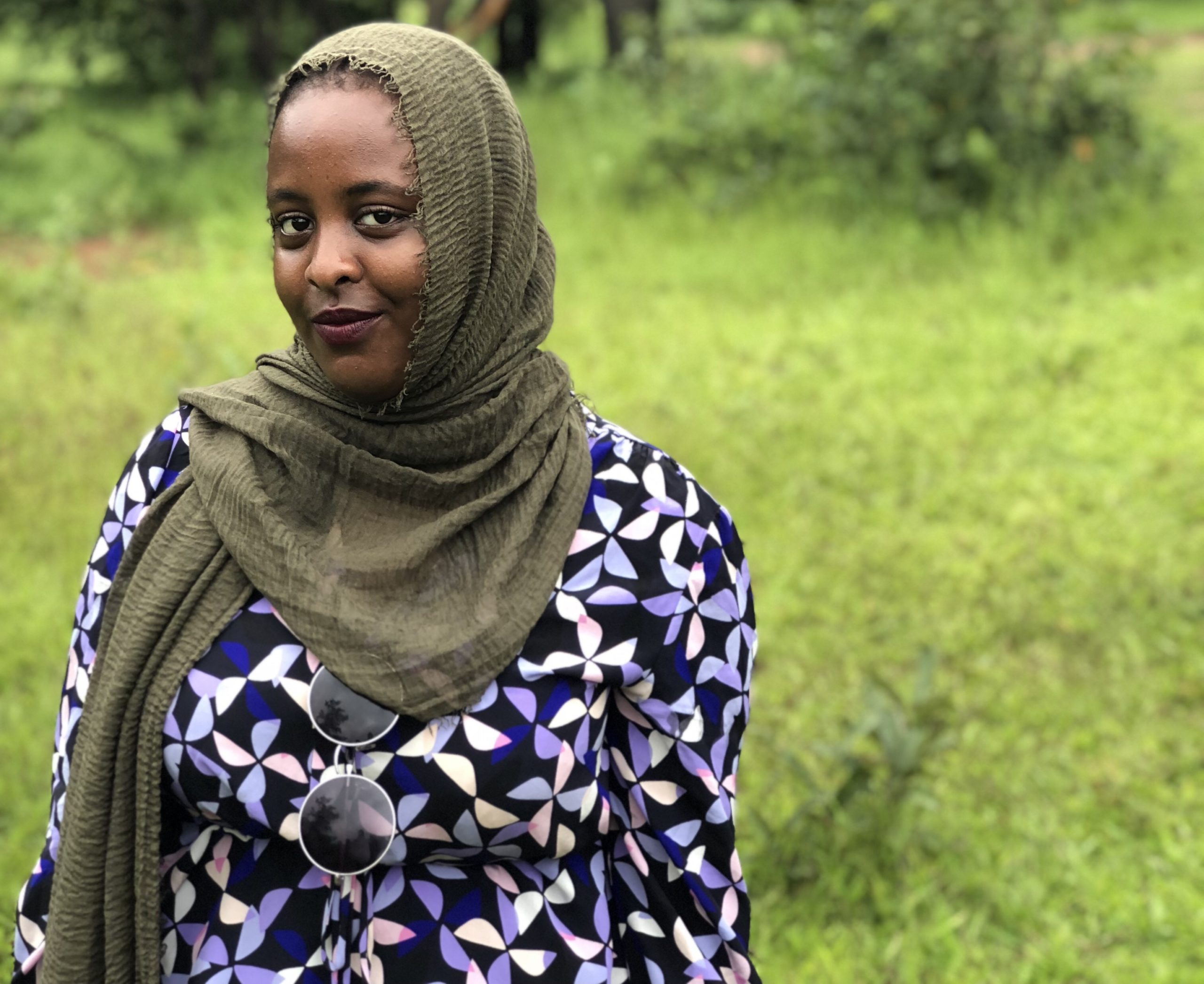 Fatuma Mohamed
Youth Advocacy Officer
Fatuma Mohamed is a committed community organizer and youth advocate passionate about contributing to the creation of a just and equitable society. She graduated from Northeastern University with a major in Political Science/International Affairs and minors in African Studies, History, and Women's and Gender Studies. As a high school student, Fatuma served as a youth organizer for Boston Mobilization, working on various campaigns such as the campaign to increase the minimum wage in Massachusetts. Her passion for community organizing followed her into college where she served as Vice President and campaign leader for Students Against Institutionalized Discrimination (SAID), advocating for increased culturally competent mental health services for students from marginalized communities, among other projects. Fatuma is also passionate about research, and has previously conducted research on Environmental Justice and water system sustainability as well as a thesis project on the experience of Boston Somali youth with policing and surveillance. Additionally, Fatuma has served as an organizer for Hormar Academy, a mentorship program for Somali High School students in the Greater Boston Area, working to address barriers of access to higher education faced by first-generation low-income immigrant students. Fatuma is inspired by all the freedom fighters before her.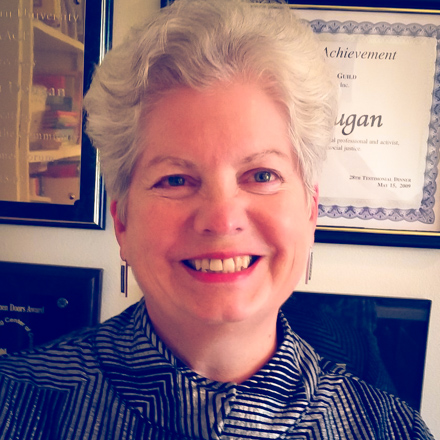 Barbara Dougan, Esq.
Civil Rights Director
Barbara Dougan brings over 20 years of experience as a civil rights attorney in Boston. She was formerly Director of the Project to Combat Racial Violence at the Boston Lawyers' Committee for Civil Rights, representing the victims of hate crimes, police misconduct, and discrimination in housing and public accommodations. Most recently, she ran the Massachusetts office of Families Against Mandatory Minimums, whereas the Massachusetts Project Director her legislative advocacy helped to reform harsh drug sentencing laws that overwhelmingly impacted minority communities. She was one of the organizers of a 9/11 legal response network in conjunction with the American Immigration Lawyers Association, the ACLU, and National Lawyers Guild, where she presented Know Your Rights talks at mosques and developed attorney referral lists and a help hotline. Along with a team of attorneys, she litigated one of the first post-9/11 airline cases (Alshrafi v. American Airlines) on behalf of a US citizen from Jordan. In 2010, Ms. Dougan was named one of the "Top Women in Law" by Massachusetts Lawyers Weekly and has been honored by the NAACP, National Lawyers Guild, Community Change, and Fair Housing Center of Greater Boston.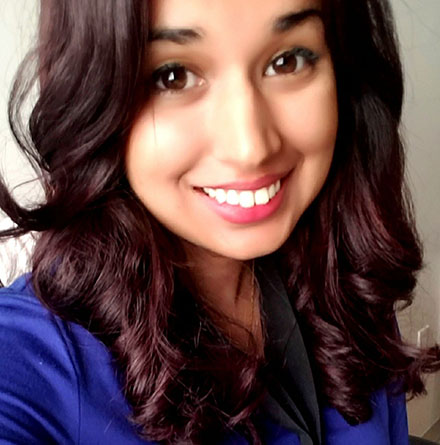 Nazia Ashraful, MPH
External Relations Director
Nazia Ashraful, MPH is a committed advocate and organizer for minority populations' rights and civil liberties. Ms. Ashraful is the first statewide advocate and governmental liaison for the Massachusetts Muslim community. Ms. Ashraful was formerly the Legislative Affairs Coordinator of NARAL Pro-Choice Massachusetts, where she focused on legislative and electoral politics. She has a sound understanding of the inner workings of the Massachusetts State House and the necessary steps to turn a community concern into a solution in the form of law. She has a strong history of community development and education work, across multiple cities and states.
Ms. Ashraful holds a Masters of Public Health from Boston University where she specialized in minority women's reproductive health, and a bachelor from Drake University, where she was President of the Muslim Students Association. Ms. Ashraful serves on the U.S. Commission on Civil Rights, and on the Community Advisory Board to a Boston Medical Center program on contraceptive coverage.
Board Members
Tahirah Amatul-Wadud is a litigator licensed to practice in Massachusetts state and federal courts, as well as the federal court in the Northern District of New York. Her practice areas are civil rights and domestic relations law. She is general counsel for a New York Muslim congregation, regularly develops and chairs continuing education courses for legal professionals and members of the non-legal community, sits on a panel for her local bar association, and has served on boards for Western Massachusetts non-profit organizations. Ms. Amatul-Wadud is also an appointed volunteer commissioner for the Massachusetts Commission on the Status of Women; her biography on the Commission's page can be found here.
Mouaad Lebeche is a Civil Engineer by trade, specializing in Multi-Family/Commercial Construction. A life-long resident of the South Shore, he has spent the past 17 years serving his local Muslim community at the Islamic Center of New England. He began volunteering for various committees at age 16, and has now been serving as a member of its Board of Directors for the past 5+ years. Coupling technical skills with a widely developing network, Mouaad is committed to justice for those in need and protecting their civil, American rights.
Nadeem Mazen is a local business owner, civic activist, educator, and innovator. After moving to Cambridge for undergraduate and graduate work at MIT, Nadeem fell in love with the city and opened two small businesses in Central Square. Both provide community access to cutting-edge technology, services, and job training.  Nadeem also holds a faculty position at the School of the Museum of Fine Arts, where he teaches entrepreneurship and small business practices to emerging artists.  He currently serves as a Cambridge City Councillor.
Sarfraz Nistar is President of CAIR-MA.  Entrepreneurial by nature, she has started and managed businesses in the design and healthcare space.  Her interests are in civil rights, healthcare, and disruptive technologies.  She holds BA and MBA degrees.
The Rev. Corey J. Sanderson has served United Church of Christ congregations throughout Massachusetts during the last twenty years. He has been part of a number of inter-faith projects, ranging from medical ethics to politics to racial justice. He has also taught college courses in Philosophy, Ethics, and Religious Studies for many years. Corey is interested in fostering a healthy religiously diverse democracy in our country and finding places where the three Abrahamic faiths can work together on issues that affect the common good.
Zahid Siddiqui is a Braintree native working for Pricewaterhouse Coopers in Boston as a corporate tax CPA.  He completed his Masters in Taxation from Northeastern University in Boston,MA and his Bachelors in Accounting from Bryant University in Smithfield, RI.  He has been working in the accounting industry for over 10 years, specializing on the reporting of business income taxes to regulatory agents such as the SEC and IRS.  He serves as the CFO for the Islamic Society of Boston Cultural Center in Roxbury, MA.  He is also the co-founder of the Fasting 5K, a charity run during Ramadan for underprivileged children.  The Fasting 5K just completed its third annual run, spans six cities, and has raised approximately $75,000 for various charitable organizations.
Annual Reports
Civil Rights Report