Staff: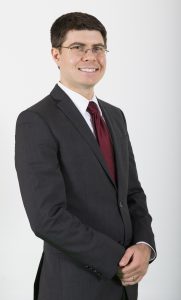 Dr. John Robbins, Executive Director.  John Robbins is a dedicated and experienced community organizer, nonprofit leader, and public intellectual.  He holds a Ph.D. in English, and completed a postdoctoral fellowship at Tufts University.  A dedicated educator, he has taught algebra to high-risk youth at a public high school in Maryland, English to refugee and orphan children in Turkey, and literature at Cornell and Tufts Universities.  His writings have appeared in numerous outlets including Fortune, Time, Muslim Matters, the Hill, the Jewish Journal, the Boston Globe, and the Boston Herald, and he is a regular contributor at the Huffington Post.  Dr. Robbins sits on the board of directors of Cooperative Metropolitan Ministries, the greater Boston area's oldest interfaith social justice network.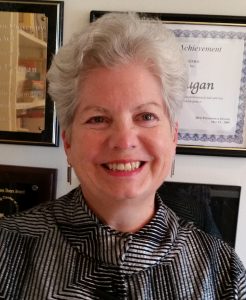 Barbara Dougan, Esq., Civil Rights Director. Barbara Dougan brings over 20 years of experience as a civil rights attorney in Boston. She was formerly Director of the Project to Combat Racial Violence at the Boston Lawyers' Committee for Civil Rights, representing the victims of hate crimes, police misconduct and discrimination in housing and public accommodations. Most recently, she ran the Massachusetts office of Families Against Mandatory Minimums, where as the Massachusetts Project Director her legislative advocacy helped to reform harsh drug sentencing laws that overwhelmingly impacted minority communities.  She was one of the organizers of a 9/11 legal response network in conjunction with the American Immigration Lawyers Association, the ACLU, and National Lawyers Guild, where she presented Know Your Rights talks at mosques and developed attorney referral lists and a help hotline.  Along with a team of attorneys, she litigated one of the first post-9/11 airline cases (Alshrafi v. American Airlines) on behalf of a US citizen from Jordan.  In 2010, Ms. Dougan was named one of the "Top Women in Law" by Massachusetts Lawyers Weekly and has been honored by the NAACP,  National Lawyers Guild, Community Change, and Fair Housing Center of Greater Boston.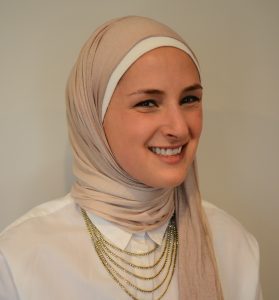 Haley Rodgers, Director of Development and Community Engagement.  Haley Rodgers is dedicated to serving marginalized populations around the world. After spending six years abroad working in Kenya, Jordan, and Iraq, Haley is returning to her home city of Boston to work as Development Director for CAIR-MA. Haley holds a Master's degree in Development Practice from Sciences-Po in Paris, France and a Bachelor's degree in International Relations from American University. She is also a competitive athlete and enjoys learning new languages.
Board Members:
Tahirah Amatul-Wadud is a litigator licensed to practice in Massachusetts state and federal courts, as well as the federal court in the Northern District of New York. Her practice areas are civil rights and domestic relations law. She is general counsel for a New York Muslim congregation, regularly develops and chairs continuing education courses for legal professionals and members of the non-legal community, sits on a panel for her local bar association, and has served on boards for Western Massachusetts non-profit organizations. Ms. Amatul-Wadud is also an appointed volunteer commissioner for the Massachusetts Commission on the Status of Women; her biography on the Commission's page can be found here.
Samiyah Diaz holds BS, MS, and JD degrees. Professionally, she practices as a litigator and IP attorney. She is involved with several non-profit organizations, working on governance, compliance, and strategy. In addition to English, she is proficient in Spanish, French, German, Arabic, and Greek. Attorney Diaz is a native of Massachusetts.
Nadeem Mazen is a local business owner, civic activist, educator, and innovator. After moving to Cambridge for undergraduate and graduate work at MIT, Nadeem fell in love with the city and opened two small businesses in Central Square. Both provide community access to cutting-edge technology, services, and job training.  Nadeem also holds a faculty position at the School of the Museum of Fine Arts, where he teaches entrepreneurship and small business practices to emerging artists.  He currently serves as a Cambridge City Councillor.
Sarfraz Nistar is President of CAIR-MA.  Entrepreneurial by nature, she has started and managed businesses in the design and healthcare space.  Her interests are in civil rights, healthcare, and disruptive technologies.  She holds BA and MBA degrees.
Zahid Siddiqui is a Braintree native working for Pricewaterhouse Coopers in Boston as a corporate tax CPA.  He completed his Masters in Taxation from Northeastern University in Boston,MA and his Bachelors in Accounting from Bryant University in Smithfield, RI.  He has been working in the accounting industry for over 10 years, specializing on the reporting of business income taxes to regulatory agents such as the SEC and IRS.  He serves as the CFO for the Islamic Society of Boston Cultural Center in Roxbury, MA.  He is also the co-founder of the Fasting 5K, a charity run during Ramadan for underprivileged children.  The Fasting 5K just completed its third annual run, spans six cities, and has raised approximately $75,000 for various charitable organizations.
Advisory Board Members include Rev. Barbara Talcott, Celene Ibrahim, Mustafa Hannigan, Rasha Azoni, Suzanne El-Rayess, and Dr. Umbereen Nehal.